Article Courtesy of:  TechRepublic
5 Ways the Enterprise IT Landscape Will Change in 2016
A new year brings new advances in technology, and 2016 promises to be a landmark year for Enterprise IT. James Sanders predicts which innovative ideas are taking shape and are likely to appear this year.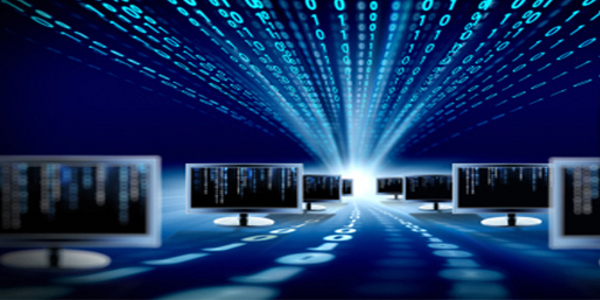 The new year brings with it a renewed sense of change—few industries stand still, though the world of IT often feels as if it moves at a breakneck speed.
This year holds a great deal of promise for the future of Enterprise IT, particularly as companies showcase a variety of new products at the 2016 CES, which are intended to ship this year. Here are five predictions across the IT spectrum that have the potential to substantively impact the way people interact with technology…if they come to fruition.
1. Mobile storage grows faster, enterprise storage grows larger
New laptops introduced at CES, such as the ThinkPad T460s eschew the traditional 2.5″ drive form factor in favor of the M.2 2280 SSD form factor, which allows for PCI Express-linked drives with dramatically faster read/write speeds than SATA3-linked drives. This isn't to say that traditional laptop hard drives will disappear in 2016, though they were already increasingly being abandoned in favor of SSDs, a trend that is likely to accelerate with the availability of M.2.
HGST—actually a division of Western Digital—has been pushing hermetically-sealed hard drives as the future of enterprise storage. The company started shipping 6TB and 8TB drives in 2014, with a 10TB model in 2015. With this track record, the introduction of a 12TB HelioSeal SMR (shingled magnetic recording) drive is a relatively safe prediction.
2. Further cloud storage price drops
The abundance of cheap storage (due in no small part to the aforementioned drives) continues to push the price of storage down, with Google most often taking the initiative to lower prices, creating a price war with Amazon and Microsoft. For desktop storage, Google has even given away unlimited storage to students.
This trend is likely to continue into 2016. At present, 1GB of standard storage is $0.026 on Google Cloud Platform, with Amazon charging $0.030 up to the first TB. With the increase of cheap storage, these prices may decrease fractionally. The other prices to watch are for Google Cloud Nearline and Amazon's Infrequent Access storage, where slower SMR drives allow cloud vendors to provide slower, cheaper storage.
3. Japanese PC OEMs combine (à la Voltron) to become one global PC OEM
The PC OEM business is a relatively troubled one, as evidenced by the cringeworthy "PC Does What?" campaign, and software companies like Microsoft and Google getting into the hardware business. Sony's longstanding VAIO PC line was sold to a venture capital firm in July 2014, with the company getting a fresh start, focusing on the Japanese domestic market (where it has five models). VAIO re-entered the US market last October selling only the VAIO Z Canvas through a partnership with the Microsoft Store. The new focus of VAIO is not the race to the bottom that other PC OEMs are going for—they aim to be a premium PC answer to Apple.
Fujitsu's PC OEM business—which has a greater enterprise and government focus relative to other companies—and their mobile phone and tablet operations are being spun off from the company in much the same way. Sony's mobile operation was not part of that divestment, making Fujitsu's PC and smartphone operations an attractive asset for VAIO Corp. (There is a VAIO Phone in Japan sold off-contract through an MVNO, though it is a rebadged Panasonic Eluga U2 with a 720p screen.) Fujitsu's mobile products are generally limited to Japan, though they should really see wider release—see my review of the Arrows Tab F-02F, which I called "the perfect 10″ Android tablet you probably can't buy".
Toshiba, whose PC OEM business has a larger presence in the United States and Canada, is in substantial financial trouble, following the resignation of the CEO in July after it was revealed that books were doctored showing approximately $1.2 billion in nonexistent profits. In December, the New York Times reported that layoffs of 7,800 people were expected as a result of restructuring. Nikkei reports that negotiations are underway for VAIO Corp. to absorb the PC and mobile divisions of Fujitsu and Toshiba to compete more effectively on an international scale. At present, the combined PC market share of the three companies is about 6%, just behind Apple in 6th place.
4. An actual 4K smartphone…
***
OnPage is The World's Most Advanced Enterprise Priority Messaging Solution.

Download Your Free Trial Today!
CONTACT Sales: [email protected]
Call: 781-916-0040 – Ext. 110
[Follow OnPage on Twitter]
Please follow and like us: