Families and Education Priority Messaging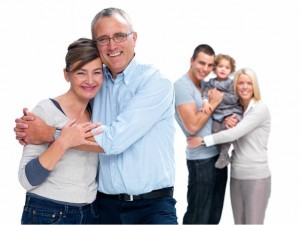 When the safety of your family is on the line and communication is of the essence it is important you have a reliable and quick method of contacting one another.
OnPage is a secure priority messaging application that enables educators-to-parents or/and parents-to-parents communication in an urgent, time-sensitive situation.
OnPage "High Priority" messages comes with prominent Alert-until-Read to ensure important messages are not missed.  As soon as message is Read, a time-stamped notification is sent back to the sender's device.
Educational institutions such as Daycare, Schools and Universities can utilize the OnPage Enterprise System for Group messaging and most important Audit trail of all messaging sent to parents and students.
Using OnPage
Messages can be sent to OnPage users in any of the following ways:
 Any simple email account
 The OnPage application
 Any phone system
 The OnPage Web-based Enterprise Console
Use as Emergency Contact
When you need to give your information as an emergency contact, whether it's for your kids school, a spouses place of work, or an assisted living home you want to make sure that you can be reached at all times. This is where OnPage comes in to ensure that you, as the emergency contact never misses an important emergency message.
Use For Carpool
Arrange pickup duties or last minute babysitting. For instance if a group of friends purchases OnPage and a parent, at the last moment, was unable to pick up their child from soccer practice they could send an OnPage message to their friends asking if anyone was able take their child home. The parent will then be notified when their message has been received and read and by whom alleviating the worry and question of if their friend received their message.
Use during Emergencies
Big snow storm is brewing or a fire had broken out at your child's school. Every parent, teacher, and staff member would be trying to contact someone through the voice channel either by texting or calling. Since there would be a high volume of messages, the voice channel would become clogged making it hard for a message to get through. OnPage wouldn't encounter this dilemma since the application runs on the data channel.
Key advantages of OnPage for Families
Never miss an important message from your child, the care taker, or the school
Priority messages take over the phone's screen and demand attention/response – it can even override a device's silent mode
Easy to download and use. Messages are delivered to a separate inbox on your mobile device
Global coverage utilizing cellular and/or WiFi connectivity
Rise Above the Clutter™ of your daily emails, SMS and phone calls
Peace of mind that you can always be reached by the important people in your life
Message Forwarding- Forward your messages to other OnPage users
Key advantages of OnPage for Education
Increase communication effectiveness and student safety especially in urgent situations
Send important messages to parents and know when it was delivered and read.
Keep all urgent/priority communication in one repository by using the OnPage Console for sending messages and receiving replies.
Maintain complete audit trail and logs of the communication
Broadcast urgent messages to a large audience in a matter of seconds with an immediate acknowledgement of delivery/read status
Remotely Wipe the app if lost, missing or stolen
Message Forwarding
Some Of our Customers
Get Started Now
OnPage is easy to start and is available immediately, just follow the steps below:
Get a free download for your iPhone, iPad, iPod Touch, BlackBerry or Android device.
Use the OnPage pager application for a 14-day risk-free trial
Choose the

rate plan

that's right for you.
Subscribe to OnPage