OnPage For Healthcare Messaging
---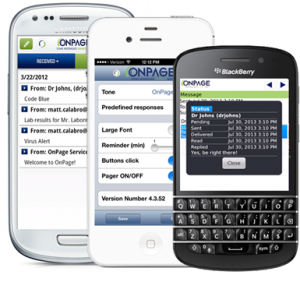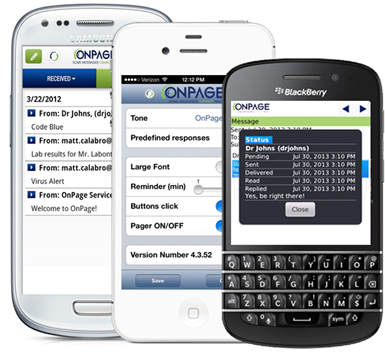 Get Set Up In Minutes
Free Trial!
Sign up for a fully functional 7-day free trial on the OnPage account to decide if OnPage is right for your business. We won't charge you a penny until you switch your account into a paid subscription.
---
Testimonial
"It seemed so silly to walk around with both a pager and a cellphone all the time. Onpage liberates the physician from the physical pager. OnPage gives the office staff the satisfaction of knowing when a page has been delivered and, separately, when it has been read. No more asking 'did you get that page?' — if you didn't, they already know. The network is reliable, page delivery is instant, and the support is robust. Would definitely recommend."
George Younis, MD General & Intervention Cardiology St. Luke's Episcopal Hospital / Texas Heart Institute
"OnPage is the perfect tool for medical personnel wishing to send secure and dependable messages via cell phone. So far both physicians and staff are thrilled with the reliability, ease and ability to keep track of messages for any given length of time. The staff at OnPage has been both courteous and helpful, and the cost is fair. 10 out of 10."
 Barbara D. Capriotti, Office Manager, SJH Cardiology Associates
Read more testimonials
---
Customers
---

OnPage helps streamline all communications and provides accountability and assurance to both Providers and Health Care organizations that rely on HIPAA compliant, secure messaging for everyday situations.
Contact Us to Learn More