OnPage Reliability
You can rest easy knowing your priority messaging system is secure and will function as expected during the most challenging of times.

Redundant and Highly Dependable – and Secure
SAS 70 certified and SSAE 16 compliant facility

Hosted Private Cloud

Fully Redundant – Hardware, Software, Power

24×7 support and monitoring

Uses data channel rather than the  voice or signaling channel (used by SMS/text) to ensure your message gets through

Encrypted transmission

Remote Wipe Of Application
Data vs. Voice vs. Signaling Channel  – what's the difference?
Mobile phones have 3 "channels" of communication:  Voice, Data, and the Signaling Channel.

Data and Voice provide better data rates and lower latency than the Signaling Channel used by SMS, because the signaling channel is low bandwidth and serves many other cellular call connection/protocol functions.

The Data Channel is a better choice for critical messages than the Voice Channel because the voice channel is susceptible to congestion, which increasingly happens during peak calling periods, natural disasters and non-emergency "big news" events.
Hosted Private Cloud Reliability: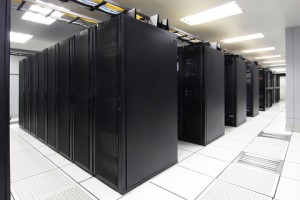 OnPage employs highly dependable private cloud computing to ensure the reliability of our smartphone pager and priority messaging system.
We're all about 'making it work' for our customers. That's why having a private, secure cloud architecture has been part of our plan from the start.
OnPage cloud computing ensures reliability through redundancy.  Our facilities are SAS 70 certified and practice SSAE 16 compliance so all our controls and safeguards are in place to secure our client data and to maintain high levels of facility operation through regular auditing. Of course we have 24×7 support and monitoring.
Both our hardware and software have fully redundant systems to safeguard uninterrupted operation. Server hardware has auto failover to other physical servers.  All software is virtualized on SAN and RAID environments with multiple access paths as well as failover to a hot standby system in case of emergency.
Our power supply includes redundant systems that provide an uninterrupted power supply battery backups. Multiple emergency backup generators are also on hand and automatically kick-in to further guarantee no power outage.
Even our network cabling is redundant.  Our facilities are equipped with fiber optic SONET Ring (Synchronous Optical Network), a "self-healing" cabling system that is known for its 99.999% uptime. SONET technology is used for some of the world's most importing telecommunications systems to protect against breaks and provide the ultimate in true connection.
What does all this mean for our OnPage smartphone pager subscribers?
It means that you can rest easy knowing your priority messaging system is secure and will function as expected during the most challenging of times.  We're 'making it work' for our subscribers, and we're using our own private cloud to do it.