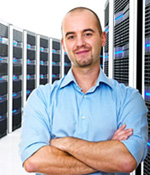 Incident Alert for IT Professionals
Manage Incident Alerts with Our Reliable Enterprise Grade Solution
Persistent Alerting

Never miss a critical incident alert again! OnPage alerts grab your attention immediately. Our persistent alerting is pushed to your Android, BlackBerry, or iPhone for up to 8 hours, ensuring you never miss an alert.

Pager Off Capability

Turn your OnPage pager off when you are off pager duty.

Eliminates Multiple Devices

OnPage lets you ditch your beeper and consolidate all devices and function to your Android, BlackBerry, or iPhone.

Global Coverage

OnPage works wherever you have cellular or wireless (Wi-Fi) coverage.

Audit Trails

The OnPage Paging Service running on

Android

,

Blackberry

and

iOS

, comes with a time stamped audit trail for all alerts.

Multiple Methods of Messaging

Send alerts in a variety of ways for redundancy — via application, console, email, modem, or phone.

Immediate Activation

You can start using OnPage in minutes! Simply download and register, and you can start sending and receiving messages.

Groups and Escalation and Schedules

Schedule Groups and Escalation Groups using the Enterprise Control System for personnel redundancy so NO ALERT IS MISSED.