IT Alert Software- OnPage
React Faster to IT Alerts and Minimize Response Time!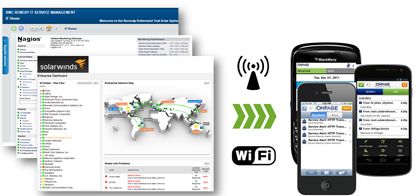 IT Alert Software -Rock Solid Reliability
Assured Delivery:
OnPage IT alerts, server alerts, and incident alerts can be initiated from any monitoring service that can send email or SMS while alerting your Android, iPhone, or BlackBerry device with a continuous prominent alert-until-read, read receipt, and audit trail.
Right Now Priority Messaging:
OnPage alert rises above other communication channels on your smartphone to ensure time-sensitive system alerts grab your attention immediately. OnPage is a secure, enterprise grade system for system alerts, network alerts, server alerts, monitoring alerts, and IT alerts.
Get an instant notifications when an incident is reported by your IT monitoring systems and solve problems before impact.
 Find Out More about OnPage Reliability.
Learn Why So Many IT Professionals Rely on OnPage.

---
OnPage 7-day Free Trial

---
Data Center Case Study: Chief Engineer Doug Goss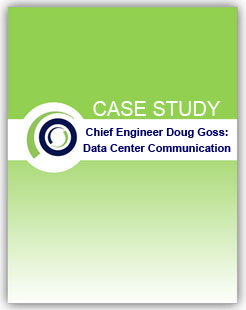 A major data center was in a critical environment that included major media outlets and telecommunication providers. Extended downtimes, and slow responses to incidents were not an option. The IT department was experiencing missed alerts, on-call scheduling challenges, unexpected increases in messaging costs and difficulties using the their current priority messaging system.
Benefits for the IT Team
Cost Savings vs an older less reliable system.
Solid coverage without gaps, no matter the location.
Easy to deploy and virtually no learning curve.
On-Call scheduler with escalation.
 Tech Tips – SolarWinds Whitepaper



Get The White Paper
IT Critical Alerts: How To Improve Responsiveness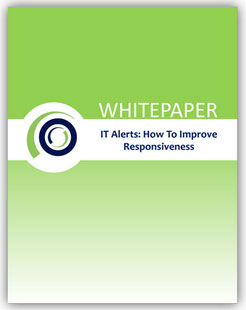 Receiving critical alerts in a timely manner can make the difference between company up-time and down-time. Studies indicate that the cost of a one-hour outage is up to $300,000 or more.
Here are some valuable tips to help guarantee business continuity, safeguard effective IT operations, and ensure that your team receives IT alerts promptly.

---
OnPage Integrates with monitoring solutions! 
If it can send an email, sms, or work via a modem, it will work with OnPage. 
---
Download the FREE Trial Today!
No credit card or commitment needed… Download the App and Start Receiving Messages!