IT Alerting System for IT Professionals
Thousands of Businesses Trust OnPage Worldwide
Cybersecurity & Critical Incident Response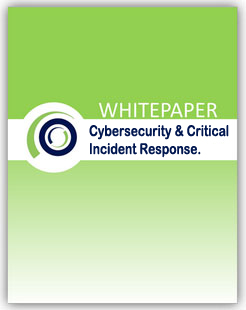 Never Miss Cybersecurity Alerts!
Corporations worldwide, large and small, are investing billions in cybersecurity compliance to protect their network infrastructure. Security monitoring and reporting isn't about if an attack will occur, it's about when and how quickly you will react to every event.
Cybersecurity, RMM, and SIEM solutions are costly for every business, large or small.  Make sure that your chosen platform meets the regulatory compliance requirements for your specific industry.


Elevate & Separate CRITICAL Alerts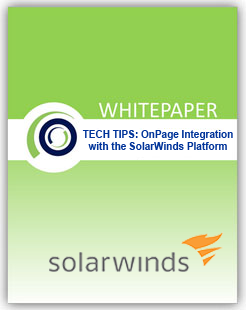 OnPage IT Alerting System & on-call management for your monitoring system or Help-Desk support is more than a pager app.
OnPage developed API integration with SolarWinds so we can elevate critical incidents from SolarWinds with Prominent Continuous Alert-Until-Read and escalation policies to grab the RIGHT person attention – RIGHT
NOW!   – Even if You're Sleeping!!!
The intelligent alerting capabilities of SolarWinds management and monitoring products are now enhanced.
Data Center Case Study: Drive Down Response Time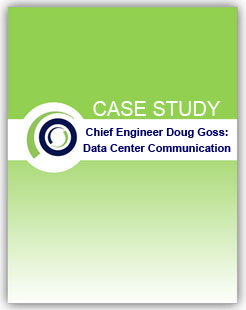 A major data center was in a critical environment that included major media outlets and telecommunication providers. Extended downtimes, and slow responses to incidents were not an option.
The IT department was experiencing missed alerts, on-call scheduling challenges, unexpected increases in messaging costs and difficulties using the their current priority messaging system.
Benefits for the IT Team
Cost Savings vs an older less reliable system.
Solid coverage without gaps, no matter the location.
Easy to deploy and virtually no learning curve.
On-Call scheduler with escalation.
Businesses live or die on the
reliability of their servers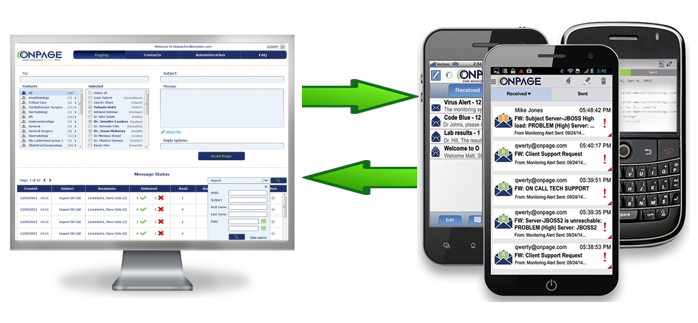 Server downtime means company downtime – revenue loss, reputation damage, and customer defections.
OnPage IT Alerting tool can be initiated from any monitoring service that can send email or SMS while alerting your mobile device with prominent alert-until-read.
OnPage helps driving down response time by connecting tickets to people, and people to people right on your mobile device within the same inbox. OnPage will send REDUNDANCY to email or SMS but all Alerts and team communication will be in the OnPage Inbox.
OnPage is a redundant, high-available, SaaS platform system, hosted in several managed hosting facilities across the USA.  Increase redundancy in your team with the OnPage escalation policy via the IT Alerting System.


Benefits
Continuous Alerts Until Read

Never Miss a critical incident again!  Onpage alerts grab your attention immediately (even if you are sleeping). Our persistent alerting is pushed to your Android, BlackBerry, or iPhone for up to 8 hours, ensuring  you never miss an alert.

Real-Time Team Communication

OnPage messaging technology, combined with your Android, iPhone, or BlackBerry Smartphone, guarantees nearly instantaneous, secure team communications.

Groups and Escalation

Create Groups and Escalation policies using the Enterprise IT Alerting for personnel redundancy so NO ALERTS ARE MISSED.

Schedule "On-Call Management"

Plan ahead.  Choose who gets notified. Send alerts to the right group, on the right day, at the right time.  Use OnPage's

On-Call Management Scheduler

.

High Priority / Low Priority

Tailored alert settings for Time-Sensitive urgent messaging and Low priority casual messaging. OnPage is Simple and Powerful.

Attachments

Communicate in a secure environment and include images and voice attachments to your text message to deepen meaning and make informed decisions.

Global Coverage

OnPage secure messaging & pager works wherever you have cellular or wireless (Wi-Fi) coverage.

Audit Trails

The OnPage messaging & Paging Service running on Android, iOS, and Blackberry knows when a message is delivered, read, or replied to.

Multiple Methods of Messaging

OnPage sends messages in a variety of ways. Send via phone, email, application, or console.

Immediate Activation

You can start using OnPage in minutes! Simply download and register, and you can start sending and receiving critical time-sensitive messages.

Eliminates Multiple Devices

Ditch your pager – OnPage does it all!

Pager Off Capability

Turn your OnPage off when you are off pager duty.

Remote Wipe Ability

You can wipe your devices remotely with OnPage Enterprise Control System.

Check out our fully functional 7-day free trial and decide if OnPage is right for you.

Testimonials
"I have completed configuring OnPage and SolarWinds to send pages to the scheduled on-call person and it works perfectly as we knew it would."
 Mark Snyder 
System Analyst at Canaccord Genuity Corp.
"The use of OnPage's service on our users smart phones has exceeded our expectations in every way. The service has allowed our users to quickly get rid of the alpha pagers that had been hanging off of their hips for many years. We are especially pleased with the persistent nature of the messaging and the fact that we no longer experience 'missed' alerts!"
Gary Novosel
Sr. Process Automation and Computing Analyst at Alcoa

Set Up In Minutes!
No credit card… No commitment.