IT Network Alerts – OnPage
React Faster to Network Alerts with Incident Tracking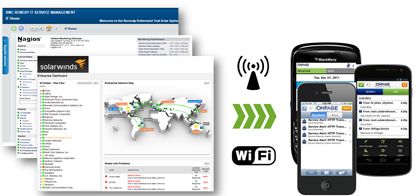 OnPage: An Enterprise Grade System for Time-Sensitive Messaging
Assured Delivery:
OnPage monitoring alert with incident alert can be initiated from any monitoring service that can send email or SMS or Page By "Paging" your Android, iPhone, or BlackBerry device with a continuous prominent Alert-until-Read that includes a read receipt, and audit trail.
 Blue Chip Companies Rely On Us – Why Don't you?
Right Now Priority Messaging:
OnPage rises above other communication channels on your smartphone to ensure time-sensitive system alerts grab your attention immediately. OnPage is a secure, enterprise grade system for system alert, network alerts, server alerts, monitoring alerts and IT alerts.
Discover How easily OnPage can seamlessly integrate with server monitoring tools.
Find Out More about OnPage Reliability.

---
OnPage 7-day Free Trial

---
OnPage Integrates with monitoring solutions!  If it can send an email, sms, or work via a modem, it will work with OnPage. 
---
.
Businesses Live or Die Based on the Reliability of their Servers
Server downtime means company downtime – revenue loss, reputation damage, and potential customer defections.