IT Alerting Tool
Receiving CRITICAL Alerts in a timely manner can be the difference between company up-time and down-time.

Studies show it costs $300,000 for a one-hour outage. In the United States, businesses lose $26 billion a year on outages.OnPage is the most effective alerting system on the market. Trusted by Blue chip organizations, OnPage provides on-call Management, Alerting and Incident Tracking so when your systems are down, Our alert cannot be missed!  
Download the whitepaper and follow these 4 steps to ensure your alerts are running promptly and effectively to guarantee operations are running smoothly
---
Data Center Case Study: Chief Engineer Doug Goss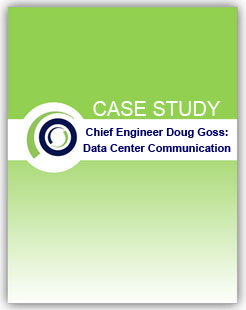 A major data center was in a critical environment that included major media outlets and telecommunication providers. Extended downtimes, and slow responses to incidents were not an option. The IT department was experiencing missed alerts, on-call scheduling challenges, unexpected increases in messaging costs and difficulties using the their current priority messaging system.
Benefits for the IT Team
Cost Savings vs an older less reliable system.
Solid coverage without gaps, no matter the location.
Easy to deploy and virtually no learning curve.
On-Call scheduler with escalation.
 Tech Tips – SolarWinds Whitepaper


OnPage Features
Continuous Alerts Until Read

Never Miss a critical incident again!  Onpage alerts grab your attention immediately (even if you are sleeping). Our persistent alerting is pushed to your Android, BlackBerry, or iPhone for up to 8 hours, ensuring  you never miss an alert.

Real-Time Team Communication

OnPage messaging technology, combined with your Android, iPhone, or BlackBerry Smartphone, guarantees nearly instantaneous, secure team communications.

Groups and Escalation

Create Groups and Escalation policies using the

IT Alerting System

for personnel redundancy so NO ALERTS ARE MISSED.

Schedule "On-Call Management"

Plan ahead.  Choose who gets notified. Send alerts to the right group, on the right day, at the right time.  Use OnPage's

On-Call Management Scheduler

.

High Priority / Low Priority

Tailored alert settings for Time-Sensitive urgent messaging and Low priority casual messaging. OnPage is Simple and Powerful.

Attachments

Communicate in a secure environment and include images and voice attachments to your text message to deepen meaning and make informed decisions.

Global Coverage

OnPage secure messaging & pager works wherever you have cellular or wireless (Wi-Fi) coverage.

Audit Trails

The OnPage messaging & Paging Service running on

Android

,

iOS

, and

Blackberry

knows when a message is delivered, read, or replied to.

Multiple Methods of Messaging

OnPage sends messages in a variety of ways. Send via phone, email, application, or console.

Immediate Activation

You can start using OnPage in minutes! Simply download and register, and you can start sending and receiving critical time-sensitive messages.

Eliminates Multiple Devices

Ditch your pager – OnPage does it all!

Pager Off Capability

Turn your OnPage off when you are off pager duty/off on-call.

Remote Wipe Ability
---
Try OnPage For FREE!
"No Credit Card & No Commitment"
Sign up for a fully functional 7-day free trial of the OnPage IT Alerting Tool 

---
Testimonials
"Agility is always looking to improve performance and efficiency during a disaster," says , "We used to use traditional pagers to receive customer alerts, but then we discovered the OnPage solution – a much more current and effective technology. We tried OnPage and quickly decided to move our entire first response team to the OnPage solution. It has been working extremely well for us and allows us to respond even quicker to our customers' needs."    
 Paul Sullivan VP & GM at Agility Recovery Solutions
"I originally setup my iPhone to receive email alerts from Nagios but the emails were too slow. It sometimes took up to 30 minutes to receive. I tried sms but it was driving me crazy because I didn't know if someone was messaging me or if it was Nagios. I went to the Apple App store and found onpage. The app worked extremely well. I've never missed a page and every time a page comes through, I am able to easily distinguish the tone. As an IT professional, I would highly recommend this app for mission critical systems."        
 A. Gouyang & Server System Admin – Model N
Read more Testimonials 
---
Contact Us to Learn More