OnPage Priority IT Alerting for Kaseya VSA

Summary
OnPage is the industry leading cloud platform for Global, High-Priority, Real-Time Enterprise Messaging, and IT Alert Management.   Trusted by over 20,000 customers worldwide, OnPage's unique Round-Trip Priority Alerting™ addresses the need for critical incident response management and secure time-sensitive messages.
Now MSPs and IT departments can select which Kaseya incidents trigger OnPage high priority messaging to individuals or groups via a secure application on their mobile devices. Users can also monitor delivery of alerts as well as responses in real-time from within the Kaseya console.   OnPage's Alert-Until-Read™ technology assures no more lost alerts that waste valuable time and money.
Description
OnPage provides integration with Kaseya VSA at three levels.   Email integration, Script integration, and API integration.
Email integration provides Kaseya VSA with an immediate, no code required drop-in solution that bridges current VSA email notifications with the OnPage platform.   All OnPage users (both individuals and groups) have a unique OPID (OnPage ID).    By sending an email or SMS text to the address [email protected] the message will automatically be converted to a secure OnPage alert and will appear in the recipient's mobile device.   By simply designating an OPID email address in Kaseya notifications the systems will be linked.   Kaseya users can monitor all priority messaging created by Kaseya VSA in the OnPage console.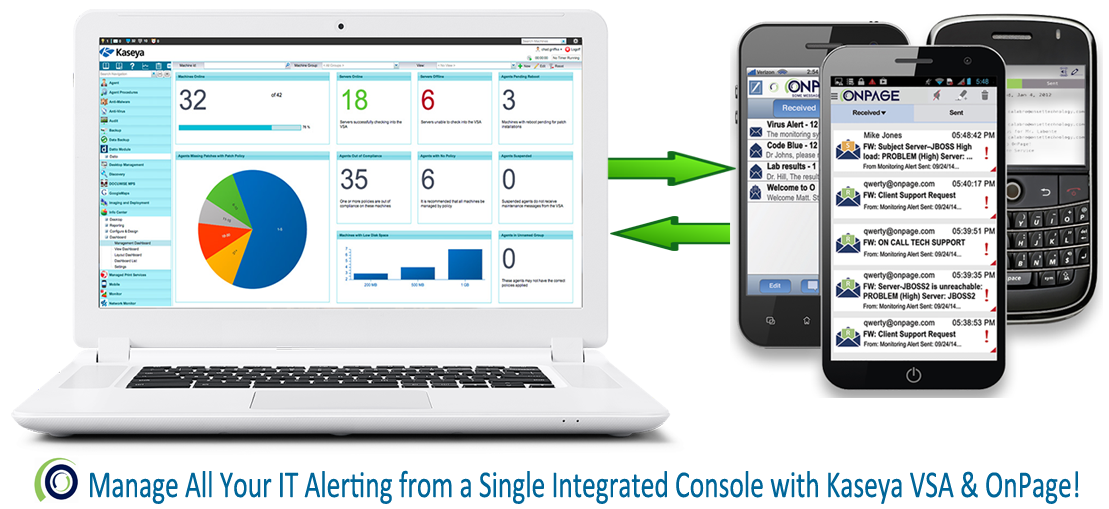 Download the OnPage / Kaseya Brochure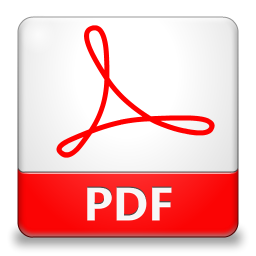 HUB API Integration Module
Kaseya VSA users can quickly and easily implement a deeper level of integration with OnPage by installing the OnPage HUB API Client Module.
This module, installed by downloading and installing an OnPage supplied Python script, enables the addition of OnPage as a notification method in the Kaseya console.
VSA users can then select OnPage as an option for automatic alerting of user-specified OnPage clients based upon notification settings within Kaseya.   Communications with Kaseya is via web service calls to the Kaseya HUB API.
API Integration provides a seamless interface between Kaseya VSA and OnPage.   Communications between the systems are handled using the Kaseya VSA API and the OnPage Connect2 framework.
With API level integration Kaseya incidents and/or tickets automatically create OnPage alerts to the proper recipients based upon user-defined triggers.   In addition, the API's allow for implementation of OnPage's Round-Trip messaging, which provides real-time feedback of the status of all messages to the Kaseya service desk.    Kaseya VSA users can monitor all outbound alerting including message sent, message received, message read and replies.    The complete audit trail of not only message status but incident resolution activities appear in the relevant ticket.
API integration provides the fastest, most secure, and most robust capabilities of OnPage priority alerting from within the Kaseya console.
Contact OnPage Today to Learn More.
* These fields are required.
***
OnPage is The World's Most Advanced Enterprise Priority Messaging Solution.

Download Your Free Trial Today!