Incident Management for Managed Service Providers
Integrated Ecosystem for Shorter Case Resolution with Real-Time Ticket & SLA Update
ALERT UNTIL READ!

Relying on "one way" technology for critical messaging and alerts?

Spending valuable resources following up on phone calls, SMS, email, ensuring timely response to alert? 

Lost revenue due to SLA violation?

Duplicate resources dispatched for the same issue?

Wishing for complete audit trail of all critical alerts collected in ONE system?

Need to integrate to other tools?
OnPage For MSPs provides Intelligent Round-Trip™ Priority Messaging that solves these issues and more in a cost-effective, cloud-based solution that is both secure and scalable.   It links your mobile devices into a comprehensive high-availability alert and respond system that means no more lost messages.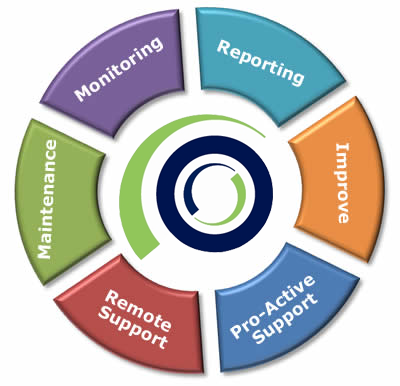 BENEFITS:
Persistent, secure round-trip messages and alerts to mobile devices

Avoid fragmented communication and inefficient incident resolution

Route messages via a flexible escalation workflow and complete audit trail

Easily create "follow the sun" schedules for individuals or groups

Dispatch alerts and receive responses via your current RMM or Service Ticket system

Real-Time ticket & SLA update

Our Customers Say it Best:
"We saw two immediate benefits of OnPage, First, the OnPage  integration with ConnectWise will enable our customer support staff to respond more quickly to incoming high priority tickets, helping us to meet our SLAs for our clients.  Second, OnPage HIPAA-compliant messaging integrates easily with our hospital telephony  solutions, allowing us to extend the OnPage service to the critical care providers of our customers. "
~Jack B, Partner at SecurenetMD

Slashing Response time to CRITICAL Alerts
OnPage integration helps Cygnus Systems, Inc. reduce cost by 75%. In our case study we detail how through integration of OnPage and ConnectWise, Cygnus has been able to spend less money and achieve the following:
(1) Improved response time to incidents
(2) Full and immediate visibility for customers of incident progress
(3) Real time SLA updates
The sum of these efforts has allowed the company to grow by 25% over the past year.
OnPage integration with ConnectWise enables quick and immediate notification of critical alerts. Prominent Continuous Alert-Until-Read and escalation policies alert the RIGHT person at the right time. Every time.


Talk to Our Sales Team
| | |
| --- | --- |
| | * These fields are required. |