Health Data Security Top 2016 Issues
Article Courtesy of:  Health IT Security 
"Hospital leaders have to deal with a lot of new technology issues…so this list is intended to assist them in their efforts to update or implement their strategic technology plans."
Medical device cybersecurity and health data security have both been tabbed as top healthcare issues for 2016 in separate releases.
First, the ECRI Institute explained in its list of the Top 10 Technological Advances to Watch in 2016 that medical device cybersecurity is a top issue that could affect care delivery.
"Hospital leaders have to deal with a lot of new technology issues—and demands from different departments in their facilities—so this list is intended to assist them in their efforts to update or implement their strategic technology plans," Robert P. Maliff, director, applied solutions group, ECRI Institute, said in a statement.
ECRI also said that mobile strike units, wireless wearable sensors, miniature leadless pacemakers, and blue-light LED light fixtures would be key topics for 2016.
ECRI Health Technology Assessment Director Diane C. Robertson added that the Institute wanted to take a "just the facts" type of approach to healthcare innovations, presenting leaders in the industry with "unbiased guidance to support informed decision making and help them understand how new innovations will affect care delivery."
Similarly, the American Medical Association (AMA) released its list of top issues that will affect physicians in the new year.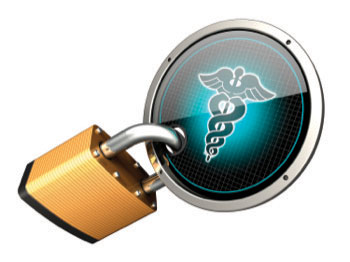 Health data security incidents have been increasing over the past two years, the AMA stated, which is why this is a key area that healthcare organizations need to be aware of in 2016:
A study found that 81 percent of health IT executives reported cyberattacks in that time span. Such endangerment of health data is expected to increase this year. With such private information so vulnerable to attack, appropriate protections for sharing and data storage must be a focal point for health IT. The AMA is working with the federal government to ensure better protections for health information.
Along with health data security, the AMA highlighted Medicare reform and the EHR meaningful use program as top areas for physicians to watch. Insurance mergers, provider networks and balance billing, and prescription drug abuse and addiction were also in the top areas of concern.
"Shaping the [Merit-Based Incentive Payment System] so that it fixes the problems of the current system and is beneficial for both physicians and patients will be at the heart of Medicare reform efforts in the coming year," the AMA said on its website.
In terms of the EHR meaningful use program, the AMA called it a "burdensome regulatory program" that is still set to move forward in 2016. Members of the medical community urged policymakers to reconsider, and the AMA "is calling for physician-led and patient-focused medicine and pressing for a reset of Stage 3."
"Recommendations for the reset seek to alleviate meaningful use burdens and revise the program to improve flexibility, expand patient engagement and clear the way for increased health IT interoperability and innovation," the AMA explained.
***
OnPage is The World's Most Advanced Enterprise Priority Messaging Solution.

Download Your Free Trial Today!
CONTACT Sales: [email protected]
Call: 781-916-0040 – Ext. 110
[Follow OnPage on Twitter]
Please follow and like us: