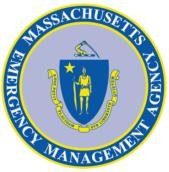 OnPage is honored to have the Massachusetts Emergency Management Agency (MEMA) trust in them for their critical communication needs.
MEMA provides the Commonwealth of Massachusetts valuable leadership during emergencies by coordinating with local, state and Federal governments to ensure a cohesive response. The Operations Division of MEMA maintains and operates the state Emergency Operations Center (EOC), monitoring emergencies statewide through the Communications Unit  24 hours a day, 7 days a week, and serves as the command and control center for the Commonwealth.
MEMA chose OnPage due to it's security features, trace-ability and ability to communicate with different types of devices. OnPage will ultimately allow MEMA's staff to reliably communicate and share information during emergencies as well as save valuable time when dealing with response operations.
To read the entire press release click here.
Please follow and like us: