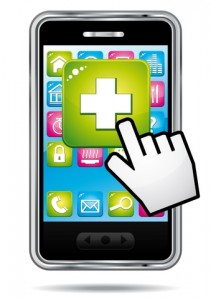 Amidst the 2013 HIMSS conference in New Orleans this year, the rise of mobility in healthcare is getting a lot of attention. At last year's conference it seemed to be in a dozen events or so but this year mHealth seems to be just about everywhere.
Appearing in and out of exhibit halls, sessions, panel discussions and keynotes, no one can now ignore how much mobile healthcare has risen in the past year.
Eric Wicklund from mHIMMS reports "Mobility in healthcare isn't a new concept any more, and it's a significant stepping stone to the future of healthcare delivery. It can and will enable the healthcare provider to push away from the limited confines of the examination room and develop a practice with more potential, not to mention better outcomes."
OnPage recognizes this growing trend as more customers continue to sign onto OnPage's Priority Messaging application- an essential tool utilized by thousands of healthcare professionals. With mHealth growing exponentially, more and more hospitals, clinics and physicians are turning toward more advanced technology like their smartphones and tablets to replace a lot of their our dated technology. Pagers, being one of those outdated technologies are currently being replaced as a result to this rise in mHealth. More and more healthcare organizations are turning to companies like OnPage for pager replacements that are BYOD and can fulfill all of their existing needs.
To learn more about OnPage and its Healthcare Customers Base Click Here.
Please follow and like us: