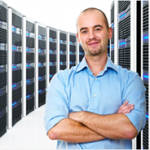 OnPage IT Systems Alert Management Configuration
OnPage can be seamlessly integrated to all IT monitoring platforms as the alerting tool with incident tracking and on-call recourse management.
Simply download OnPage pager app to your smartphone, register to the service and start using it immediately, making sure all IT alerts are located in one place:
Alert Configuration For Testing Purpose:
Once you got your OnPage ID, follow the instruction given below: instead of putting your email address enter: [your OnPage ID]@onpage.com.  
Some of the alerting you get are really just FYI and you would like to treat them as low Priority: instead of putting your email address enter: [your OnPage ID]@low.onpage.com.  
If the above works for you but you would like a direct-communication to our service – Contact us for API Docs.
Message Notification Elimination:
Every message that is sent to the OnPage system via email will return email notification when OnPage delivers a message and when the recipient reads a message.  Some system administrators may prefer to disable these email notifications, this can be accomplished by simply adding "%npr%" to the beginning of the message subject and OnPage will cease to send delivered, read or reply emails back to the sending address.
Take a couple of minutes to setup your priority alerts to arrive on time at your smartphone:.
Binary Canary

CloudKick

IPHostMonitor
Microsoft OPSMGR 
Monit  Monit more…

Munin,   Munin More…

Nagios
Netapp DFM 
Pingabilty

RedGate SQL Monitor

Remedy

Server Density

Site24x7

SiteUptime

SolarWinds

Splunk
Vmware Virtual Center 
Watchmouse

Zabbbix

Zenoss
---
OnPage Integrates with monitoring solutions!  If it can send an email, sms, or work via a modem, it will work with OnPage. 
---