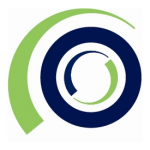 It's no surprise that pagers are becoming more outdated and obsolete as technology like OnPage is becoming more advanced.  However, in its day, the pager was a dynamic product, allowing for emergency notification and messages to be sent and read.  Over time, the pager advanced with more capabilities allowing for alphanumeric and two-way paging.   However, with the rise of smart phones on the marketplace today, the pager has since been demoted by smartphone applications like OnPage that have the same functionality as the traditional pagers but with more capabilities and ultimately more convenience.  The Sunday Times in Malta recognizes the threat OnPage has to these traditional pagers as they state:
"[pagers] are under threat, as smartphone apps which offer two-way communication, group messaging and an audit trail – like the OnPage app developed by Onset Technology – will probably relegate the pager to their last beep."
The Healthcare industry is among one of many who realize the capabilities of OnPage.  Having relied on traditional pagers in the past, Healthcare professionals are well aware of the reliability issues they face by using these pagers today.  Paging coverage is one issue that is cause for concern as Healthcare professionals do not have pager coverage once they leave their medical circles.  More and more Healthcare professionals are reaching out to OnPage for global connectivity and coverage that traditional pagers simply do not have.   Now, no matter where these professionals are located, they don't have to worry about missing a critical message.
In addition to pager coverage, Healthcare professionals are also growing concerned about meeting HIPAA guidelines.  With OnPage, their worry is immediately turned into HIPAA compliant assurance due to OnPage's secure encrypted transmission and full audit trail that has read and receipt confirmation.
As a result of OnPage's advanced technology, Healthcare professionals can now use one solution that fits all of their needs- leaving the old-fashioned pager to be relegated to its last and final beep.
To read the entire article from the Sunday Times Malta click here.
Please follow and like us: