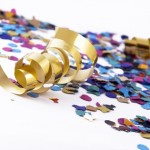 OnPage Priority Messaging Celebrates its First Year Anniversary today, July 19, 2012.  Since its introduction of OnPage a year ago, OnPage has managed to release the application to all three major Smartphone platforms, including its latest release to the Android market in June 2012.  The integration onto all the major smartphone platforms has allowed  IT shops, hospitals, emergency services, media, and other organizations to consolidate all their communications onto one preferred device.
In its first year alone,  OnPage has established itself as the premier pager replacement and  compliant messaging system that ensures immediate, secure and acknowledged delivery of high priority messages.  In addition, OnPage has also become an essential secure messaging application for over 1,000 organizations including healthcare, emergency services, information technology, financial institutions, EMS, and government agencies.
OnPage's growth has been driven by the ever-increasing need for secure communication that must reach its intended recipients under all circumstances, while providing an auditable communication trail to the sender.
To read the Entire Press Release Click here
Please follow and like us: