Partners
Tropo provides a cloud API platform that enables customers and developers to embed real-time
communications within their applications. Very few applications today have the ability to interact
with voice and SMS, limiting their ability to engage with end-users across all available communication
channels. Tropo makes it simple for developers to use the web technology they already know to build
voice and SMS capabilities within applications, creating new experiences as well as new revenue
opportunities.
 Learn More

Made for companies that sell, service, and support technology, ConnectWise is the #1 business
management platform worldwide. The platform fully integrates business-process automation, help desk,
customer service, sales, marketing, project management, and business analytics that dramatically
streamline a company's operations. As part of the ConnectWise® Business Suite™ of integrated solutions,
ConnectWise gives its users access to a powerful network of ideas, experts, and solutions.
 Learn More

Our mission is to help you simplify IT management, whether you are part of an IT organization at a
mid-sized company, continually asked to do more with existing budget, or part of a Managed Service
Provider (MSP) business looking for new revenue streams and new ways to increase profit margins.
 Learn More

Designed with scalability and flexibility in mind, Nagios gives you the peace of mind that comes from
knowing your organization's business processes won't be affected by unknown outages. Nagios is a powerful
tool that provides you with instant awareness of your organization's mission-critical IT infrastructure.
Nagios allows you to detect and repair problems and mitigate future issues before they affect end-users and customers.
 Learn More

We're more than just monitoring software. We are about making IT management easier in an ever more
complex world. The Opsview Monitor platform enables sysadmins to easily monitor complex enterprise
IT environments that support critical business services, with native support for more than 3,500
technology plugins and integrations with a wide range of IT operations tools.
 Learn More

Slack teams allow communities, groups, or teams to join through a specific URL or invitation sent by
a team admin or owner. Although Slack was meant for organizational communication, it has been slowly
turning into a community platform, a function for which users had previously used message boards or
social media such as Facebook or LinkedIn groups.
 Learn More

Since our founding in 1999, SolarWinds' mission has been to provide purpose-built products that are designed
to make IT professionals' jobs easier. We offer value-driven products and tools that solve a broad range of
IT management challenges – whether those challenges are related to networks, servers, applications, storage
or virtualization.
 Learn More

Authorized Resellers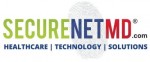 SecureNetMD is a team of highly specialized technicians who are totally immersed in the science and business of healthcare IT and consulting.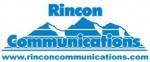 Choosing the right answering service is just as
important as choosing the right employees.


Business and Professional Exchange, Inc. is an award winning, 24-hour National Call Center & Telephone Answering Service.


Professionally Speaking is a healthcare answering service, which has served the needs of the Long Island, New York Medical Community since 1987.


We've been answering medical professional's calls since 1985. We provide medical practices, hospitals, and clinics the answering service that their patients count on.

Cygnus Telecom is a leading provider of customized telecommunications and surveillance solutions for business needs.


Control Network Communications specializes in IP infrastructure design and deployment.


When you outsource your operations to Ansafone, rest assured that your brand will be represented with the respect that it deserves.


Contact One provides 24/7, U.S.-based answering services to businesses of all sizes throughout the United States and Canada.


We understand the importance of first impressions and the importance of every call. We're here to help you continue to provide great customer service!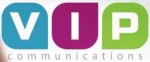 From high quality, cheap international calls to international mobile recharge, we are dedicated to keeping you connected.