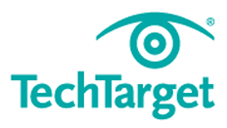 Article Courtesy of:  TechTarget
Managed Service Providers are looking ahead to the new year with new service offerings as well as some that will be enhanced in 2016.

Among them, they say, will be remote monitoring and management, backup/disaster recovery and business process management.
"For my business, both remote monitoring [and] management and backup/disaster recovery are on my list of hot topics for 2016," said Kenneth Goldberg, president of Microcomputer Consulting Group, based in New York City. "The advent of increased Internet speeds at affordable prices, coupled with high availability and reduced outages, will spur both of these offerings."
Although MCG already provides remote monitoring and management to the majority of its clients, "their demand for 24-hour uptime in today's global economy puts the onus on MSPs to have round-the-clock, proactive monitoring in place to ensure we fulfill our service-level agreements," Goldberg said. In order to achieve that, MCG uses the text and email features of the monitoring software to alert its on-call technicians to problems so they can address issues before the client is aware of them.
Backup and disaster recovery have come full circle in the last five years in many cases also due to the increase of affordable, highly available Internet, he observed.
"Many clients today are choosing to virtualize their environments, complementing the ability to utilize management tools to easily move servers both in a local environment and spur tremendous growth in shared — or hybrid — cloud servers."
"Remote management and monitoring software is finally at where it needs to be, to be totally beneficial."
~Kevin Calgren – Partner, Network Medics
The result has made the process of backing up at the file level and the server image level almost trivial, he said. Products, like Datto appliances, along with their disaster recovery service, means the development of sophisticated disaster recovery plans for large server environments no longer require extensive planning and costs, according to Goldberg.
http://searchitchannel.techtarget.com/feature/IT-services-Remote-monitoring-and-management-to-get-boost-in-2016
IT services: Remote monitoring and management to get boost in 2016
Old MSP standbys such as RMM and backup/disaster recovery will find rejuvenation this year, according to executives. Business process management will rank among the new trends.
"Our plans this coming year will include development of practical disaster recovery solutions for our clients [that] we can set up in the course of a few weeks, and set a quarterly schedule to test and refine," he noted. "For small-to-midsize businesses this will translate into peace of mind, potential insurance cost reduction, and most importantly, a solid foundation to continue operations in case of a man-made or natural disaster. Best of all, these solutions also easily manage the loss of individual files, which affect business as well."
Remote monitoring and management matures, BPM emerges
Kevin Calgren, a partner at Network Medics in Minneapolis, said remote management monitoring has become of paramount importance. "I haven't run into a single company that can be without email for 15 minutes," he said, including even a five-person company. "Remote management and monitoring software is finally at where it needs to be, to be totally beneficial."
As for new developments, business process management, or BPM, is beginning to gain ground among MSPs and other channel partners. BPM aims to help organizations improve the effectiveness of their workflow. According to Tech Target's 2015 Annual Salary and Careers Survey, BPM ranked among the top three technologies channel partners spent most of their time on in 2015 and promises to remain an area of focus in 2016. The survey was comprised of 341 people who either work directly for, or are self-employed and work for, a value-added reseller, systems integrator or MSP.
Network Medics sees potential in BPM. The company provides a technology planning service for every one of its clients, even those with internal IT teams, and those "that don't understand why they'd need a tech plan. In our opinion, that's going to be huge" in 2016, he said. In order to be professionally proactive, companies must have a technology plan and know what technologies they are using in order to have an understanding of their clients' workflows, Calgren said. "If you really want to manage BPM you have to understand what that is for your clients."
Key MSP Trends for 2016
Maturing remote monitoring and management tech

Expanding backup/disaster recovery opportunities

Emergence of BPM

Cloud-based email hosting and archiving

File sync and share
***
OnPage is The World's Most Advanced Enterprise Priority Messaging Solution.

Download Your Free Trial Today!
CONTACT Sales: [email protected]
Call: 781-916-0040 – Ext. 110
[Follow OnPage on Twitter]
Please follow and like us: