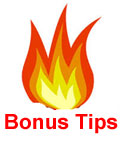 Bonus Tips: High and Low Priority
Forward Your Voice Mail to OnPage
Are you a Doctor who receives messages from patients or associates on your VoIP voice mail service? Want to forward it to OnPage?
Create a rule (in Outlook or mail client) routing your voice mail to OnPage
The voice attachment file from each message left by a patient or associate will be inserted into your Outlook email and sent to your OnPage account.
Open the message in OnPage and click on the attachment.
For anyone who wants to keep their cell number private.
Have patients or business associates call into your voice mail. Then collect those calls from you OnPage account.
High Priority and Low Priority Call lines
Set up two seperate phone lines – one for (emergency) High Priority calls, and one for non-urgent, Low Priority calls.
Take the OnPage Tour
Find out how OnPage can make your messaging
more efficient and productive than ever before.
Check Out The New Features!

Overview – OnPage new release for 2015
Continuous Messaging
On-Call Scheduling Management
Attachments & Additional Features