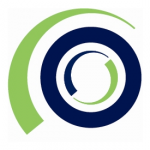 A recent survey conducted by HIMSS on Mobile Technology has shown a tremendous growth on the use of mobile applications in the healthcare environment.
The survey was collected by 180 C- Level Healthcare Executives through the months of October and November. The surveys key findings showed that there has been a jump in the number of organizations that have mobile health policies in place. The survey mentioned that in 2011 there were only 38% of respondents that said their organization had developed these policies. In 2012 that number rose to 2/3rds, showing the growth that has taken place in just one year.
The survey looked at the specific types of technology that are being used for these policies. 95% of respondents said that they have policies for laptops while 79% had smartphone policies and 57% for tablet policies.
With policies now starting to take place, we are beginning to see the use of laptops, smartphones and tablets in greater capacity in the healthcare environment. With new applications coming onto the market every day, they are making information more accessible and convenient as well as improving simple day to day tasks such as messaging and paging.
This survey depicts the impact that mobile apps have had on the healthcare market in 2012. Looking at the growth from 2011 to 2012, we can make a great predication as to the growth of these mobile apps in 2013.
Please follow and like us: