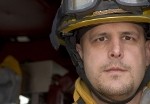 Thousands of volunteers Firefighters and other first responders may finally be getting compensation for their selfless and heroic efforts.
On July 11, 2011 New York Congressman Maurice Hinchey introduced the Supporting Emergency Responders Volunteer Efforts (SERVE) Act. According to New York's WBNG News, "The SERVE Act would provide volunteer firefighters and emergency service personnel with a $1,000 annual tax credit. The brave volunteers who risk their own lives to save the lives of others deserve our support. In short, the SERVE Act says thank you."
Volunteers often incur personal expenses in order to be a part of their community's first responder teams. It's not uncommon that they pay for their own pager service and pager hardware to be 'on call' when disaster strikes.  As Fire Chief Bob Franklin of Arkansas Northeast Saline County Volunteer Fire and Rescue told Today's KTHV "They are there in a minute's notice. Everyone wears a pager. When the pager goes off, everyone heads to their fire station and we get the equipment and we respond."
That sense of responsibility and dedication is the mettle of America. According to the National Fire Protection Association, the majority, 72% of our nation's fire responders are volunteers. We rely on our neighbors and colleagues to be available, responsive, and dedicated to protect our lives and property. But for many the risk, topped by un-reimbursed expenses can sway potential volunteers away from the decision to help.
Since 1984 there has been a slow but steady 8% drop in firefighter volunteers. The National Volunteer Fire Council cites retention and recruitment as their two biggest challenges.  This act, if approved, may provide more incentive to potential volunteers to become involved and stay involved in the first line of our fire defense.
Congressman Hinchey's efforts resurrect previously unsuccessful proposals in past years to reward emergency volunteers with a tax credit. The SERVE Act is cosponsored by Reps. Nita Lowey (D-NY), Collin C. Peterson (D-MN), Elton Gallegly (R-CA), Richard Hanna (R-NY), David Wu (D-OR), Bob Filner (D-CA) and Raul Grijalva (D-AZ).
If you're interested in further reducing the burden on volunteer firefighters and other first responders, consider using the OnPage smartphone pager application as part of your strategy. OnPage downloads to an iPhone, iPad or BlackBerry device, eliminating the need to carry pager hardware. Because it's a hosted application, it significantly reduces the overall cost of using a pager while providing highly reliable service.
Please follow and like us: